Tummy Tuck in Seattle, WA | PHASE Plastic Surgery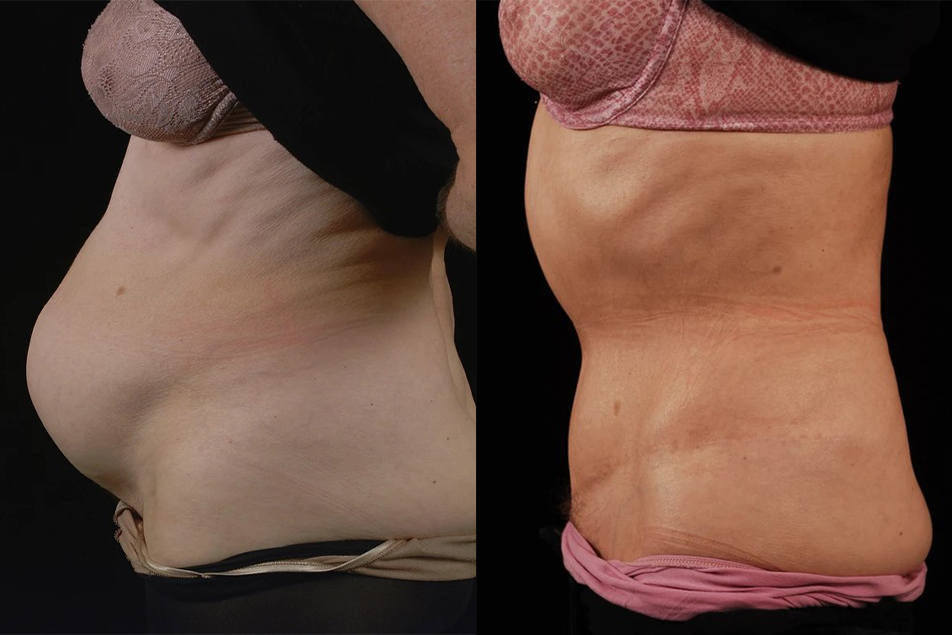 The abdomen is one of the most difficult areas to tone and define with diet and exercise alone. It's also the area that experiences the most significant changes and challenges in a lifetime, from pregnancies to weight fluctuations. A tummy tuck (abdominoplasty) procedure can help you eliminate sagging skin, restore separated abdominal muscles, and achieve your desired toned, shapely figure.
At PHASE Plastic Surgery in Seattle, WA, Dr. Richard A. Baxter is a nationally recognized plastic surgeon providing expert techniques and methods when performing abdominoplasty at his accredited, private surgical facility in the Seattle area. Dr. Baxter pioneered the PTS method (Progressive Tension Suture) to place the scar low on the abdomen with minimal tension at the wound, achieving a finer, less noticeable scar. The PTS method also allows earlier removal of drain tubes and sometimes eliminates the need for them. Dr. Baxter also utilizes techniques such as the TAP block with Exparel to aid in a smoother tummy tuck recovery.
World-class plastic surgeon Dr. Donald Brown is board certified by the American Board of Otolaryngology and the American Board of Plastic Surgery.  His goal with all surgery is to achieve a natural result and avoid the excessively over-operated look.
Contact us today to schedule your Seattle tummy tuck consultation. Our office is located near beautiful Seattle, WA, just outside the hustle of the city, for convenient and easy access.
An abdominoplasty, or a tummy tuck, is a body contouring surgery that removes loose, sagging skin, repairs separated abdominal muscles and reduces localized fat to restore a lean, tightened stomach after pregnancy or significant weight loss. Abdominoplasty is the only body contouring procedure capable of addressing skin, fat, and underlying abdominal muscles to achieve a firmer stomach. This procedure, coupled with our surgeon's knowledge and expertise, can produce excellent results for patients who have lost significant weight, had children, or whose abdominal muscles have weakened due to pregnancies or genetics. Following a tummy tuck procedure, many patients find that their clothes fit better, and they can enjoy a more active lifestyle.
Why Should I Choose PHASE Plastic Surgery for My Tummy Tuck Surgery?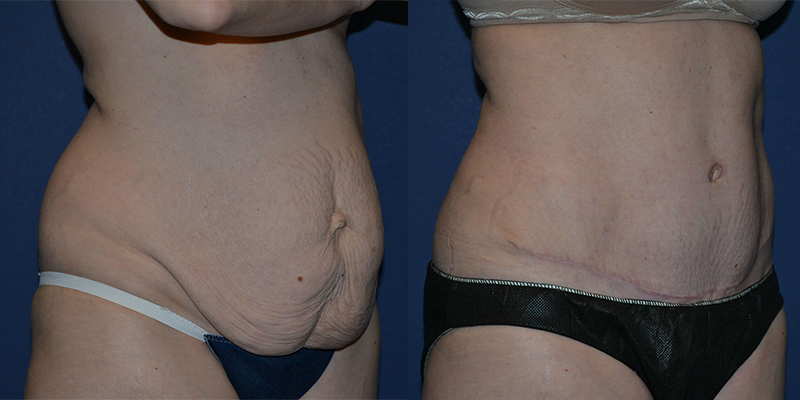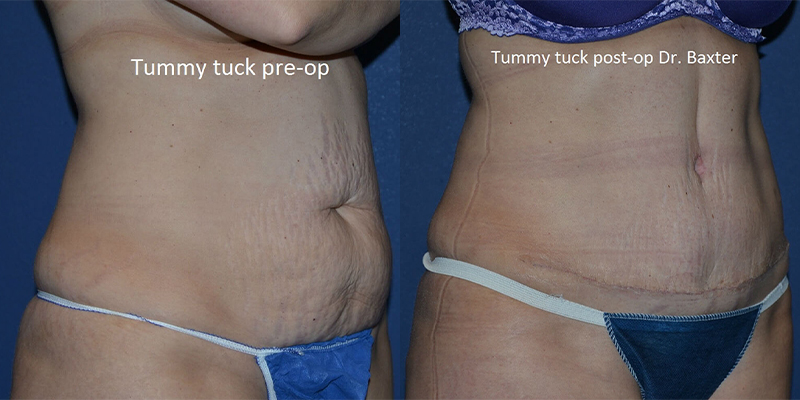 When you choose PHASE Plastic Surgery and Longevity Institute for your abdominoplasty, you're joining a partnership in which every decision is made in collaboration between you and your surgeon. We utilize state-of-the-art care in every technique, technology, and method. Our doctors and staff spend time getting to know their patients on a personal level, relating to their concerns and desired aesthetic goals. There are several variations of tummy tucks, and the best approach for your specific situation will be determined.
Before pursuing a career in plastic surgery, Dr. Baxter studied art but had an aptitude for science. He applied his art background to his surgical approaches, finding balance in proportions and using creativity combined with a scientific approach to problem-solving. His natural artistic lens creates beautiful results for his patients through his unique surgical approaches. One of the most significant rewards Dr. Baxter finds in his medical profession is the joy he sees in his patients after their surgeries when they finally see the results they've been hoping for.
Am I a Good Candidate for Seattle Tummy Tuck Surgery?
If you feel uncomfortable or unhappy with the appearance of loose skin, excess fat, and separated abdominal muscles around your midsection, you may be a good candidate for a Seattle Tummy Tuck. Your abdomen may appear disproportionate to the rest of your body, which is a common issue following pregnancy or significant weight loss. Candidates should be at or near their ideal weight, in good mental and physical health, and a non-smoker or user of nicotine products.
Men and women who have undergone a weight loss journey typically benefit from this procedure since weight loss can leave behind inelastic, stretched skin, especially around the waist. A tummy tuck is an excellent option to remove this excess tissue and sculpt the abdomen to achieve a youthful, taut midsection.
Although abdominoplasty does not affect fertility or future pregnancies, it is best performed on patients who are not planning to become pregnant. Having children after a tummy tuck may alter or reverse the final results and leave the patient with additional excess skin or stubborn fat.
Finally, good candidates should also have realistic expectations for their surgery. You'll be able to collaborate on the creative process involved in your procedure and show the areas you'd like to target.
What to Expect from Your Tummy Tuck Procedure at PHASE Plastic Surgery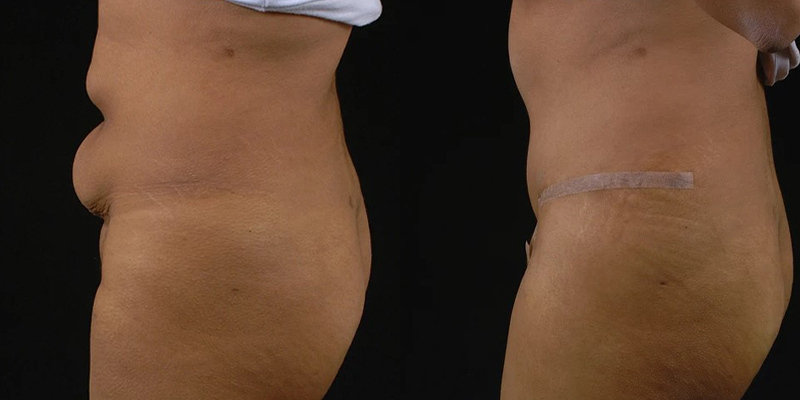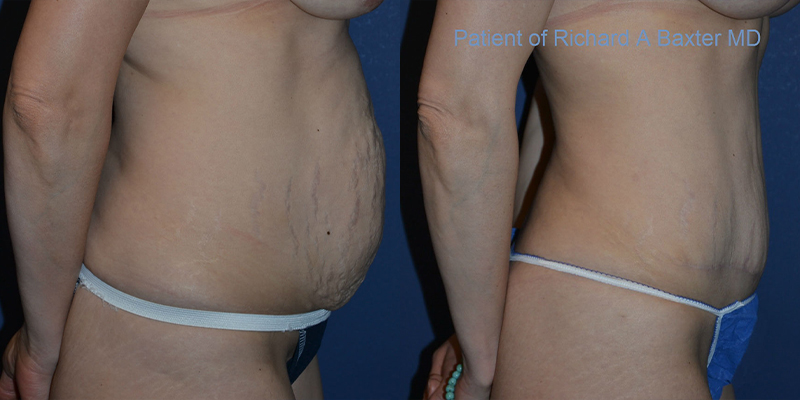 A tummy tuck procedure requires anywhere from two to five hours. Before the procedure, your surgeon will strategically mark the incision site so it remains in a less noticeable location. In the most common version of abdominoplasty, a football-shaped area of skin between the navel and the pubic area is removed, the belly button is left in its natural location, the skin of the upper abdomen is pulled down and sewn to the lower skin edge, and the umbilicus is brought out. A mini tummy tuck generally improves only the lower abdomen, though variations such as umbilical float enable full muscle repair into the upper abdomen.
Our surgeons carefully consider where the scar will be and what it will look like. Ideally, the scar will be located low so that it can be covered under bikini bottoms or underwear, and it's created as short as possible without compromising the degree of tightening that can be achieved.
For more than two decades, Dr. Baxter has been utilizing the Progressive Tension Suture (PTS) technique, which contributes to the overall outcome of a tummy tuck procedure. He first created the PTS method to get the scar as low as possible and create minimal tension on the wound, making for a finer, less noticeable scar. Most abdominoplasties are done by pulling the skin down and closing it with stitches, but this tension can pull the scar up or cause it to widen. With the PTS method, these stitches are placed into the undersurface of the undermined skin so that the skin can be pulled farther with virtually no tension on the edges of the suture. Dr. Baxter was also among the first to use a long-acting numbing agent called Exparel, with a TAP block technique. He participated in a clinical study that showed that pain scores after tummy tuck were reduced by as much as 50%, dramatically improving recovery.

Once the procedure is complete, your incision will be dressed, a compression garment will be applied, and you'll be sent to a comfortable room to emerge from anesthesia.
Liposuction Vs. Tummy Tuck
During your consultation, we will discuss your goals and ensure a tummy tuck procedure is the best option to achieve your ideal results. Along with abdominoplasty, liposuction is another popular and effective body contouring technique often used to create a tighter, flatter stomach. While both treatment options aim to sculpt the abdominal area, the main difference between the two procedures is that each is performed to target different concerns.
Liposuction is intended solely for fat removal and cannot treat other aesthetic concerns, such as sagging skin or abdominal muscle damage. If your only concern is excess fat around the stomach and hips, and you have healthy skin elasticity, liposuction is likely to achieve your goals. However, if you are experiencing some degree of skin laxity and separated muscles, both contribute to a hanging or protruding abdomen. In that case, a tummy tuck is a more appropriate choice. We can perform abdominoplasty and liposuction together for more comprehensive results if needed.
Meet Our Board-Certified Plastic Surgeons
Discover personalized and transformative aesthetics with our expert plastic surgeons, who combine artistry and scientific aptitude to make a difference. PHASE Plastic Surgery and Longevity Institute offers a personalized and collaborative approach, state-of-the-art care, and an on-site, accredited ambulatory surgery facility.  Schedule a consultation today and embark on a journey towards natural beauty and personal enhancement!
Recovery from Tummy Tuck Surgery
The recovery from your tummy tuck procedure is essential to achieving your desired results. While everyone heals at their own rate, most individuals can return to work and other daily tasks after about two to three weeks. Due to Dr. Baxter's PTS technique, fluid output from the drain tubes is much less than traditional tummy tucks; therefore, allowing them to be removed in a couple of days instead of weeks. You should continue to avoid strenuous exercise for four to six weeks after your procedure. Still, light walking is encouraged soon after your surgery to help improve circulation and minimize the risk of blood clots. If you have any questions about activities that you can do or should avoid, Your surgeon will be happy to discuss your options and a timeframe to return to your fitness regimen.
Schedule Your Seattle Abdominoplasty Consultation at PHASE Plastic Surgery
Are you ready to address a hanging or protruding abdomen causing discomfort or keeping you from living an active and engaged life? Contact PHASE Plastic Surgery to schedule your personalized consultation with renowned artist, accomplished Argentine tango dancer, and award-winning plastic surgeon, Dr. Richard Baxter. Call (425) 776-0880 today or complete our convenient online consultation form to get started today.