Seattle Gynecomastia Surgery (Male Breast Reduction)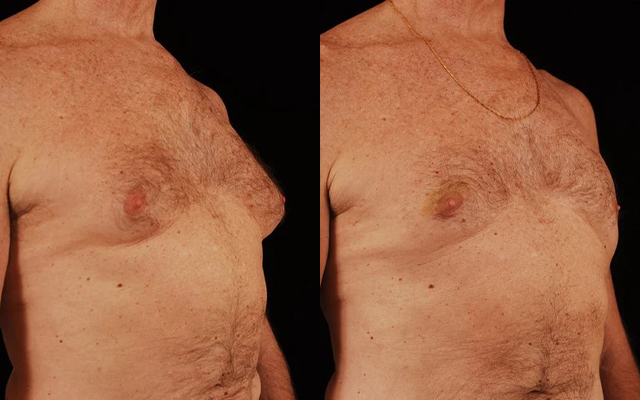 Men with gynecomastia (overdeveloped breasts) may benefit from male breast reduction surgery. The procedure removes excess fat and/or glandular tissue and sometimes excess skin from the breasts so that the chest has a more masculine contour. The best candidates for surgery are men with firm, elastic skin. Heavy users of alcohol, marijuana or anabolic steroids are generally not considered good candidates for surgery. These drugs may cause gynecomastia. So discontinuing their use may resolve the problem without the need for surgery. Likewise, overweight men may find that normalizing weight will reduce breast fullness.
Contact us today to schedule your male breast reduction surgery at PHASE Plastic Surgery today. Our office is located in Northern Seattle, just outside the hustle of the city, for easy, convenient access.
Meet Our Board-Certified Plastic Surgeons
Discover personalized and transformative aesthetics with our expert plastic surgeons, who combine artistry and scientific aptitude to make a difference. PHASE Plastic Surgery and Longevity Institute offers a personalized and collaborative approach, state-of-the-art care, and an on-site, accredited ambulatory surgery facility.  Schedule a consultation today and embark on a journey towards natural beauty and personal enhancement!