The Steps To Avoiding A "Botched" Procedure
Thanks to TV shows like "Botched" and the pervasiveness of celebrity media coverage, we're all familiar with pictures of men and women with undesirable plastic surgery outcomes. For celebrities like Mickey Rourke and Joan Rivers, it's because the patient simply had too much done. However, in some cases it can be because the patient wanted to look much different, as is the case with the woman who wanted to look like a panther, or the man who had work done to resemble Justin Beiber. Watch myself and a panel of experts discuss how patients can help guarantee that they get the best results from their plastic surgery procedure.
Sometimes "Botched" Is The Wrong Word
I perform a lot of revision surgeries at my Seattle, WA practice, and I often explain to patients that referring to what they perceive as poor results as a '"botched procedure" is a bit inaccurate. Of course there are cases of errors of judgement and errors of technique on the part of the surgeon – but sometimes the surgery is executed well and there can be complications in the recovery process. The bottom line here is that no matter the cause, the patient is unsatisfied with the end result. In my opinion, the best way to avoid this outcome is to do your research and find a board certified plastic surgeon with the experience to recognize issues as they present themselves and fix them before they get out of hand. That way, they can avoid needing revision surgery after the initial healing process is finished.
Patients Should Consider The Three C's
When determining what procedure to get and what surgeon to visit, Dr. Steven Camp of Fort Worth, TX encourages prospective patients to follow a checklist that he refers to as, "The Three C's". The first step is to check thecredentials of their surgeon to make sure that he or she is board certified. The second step is to check for previous patients' reviews and outcomes. Finally, the third step is to double check with yourself to make sure that you're both physically and mentally ready to undergo a surgical procedure. To be ready, you must understand the ins and outs of the procedure you'll be undergoing, and as well as the appropriate steps and treatment plan to guarantee a successful recovery.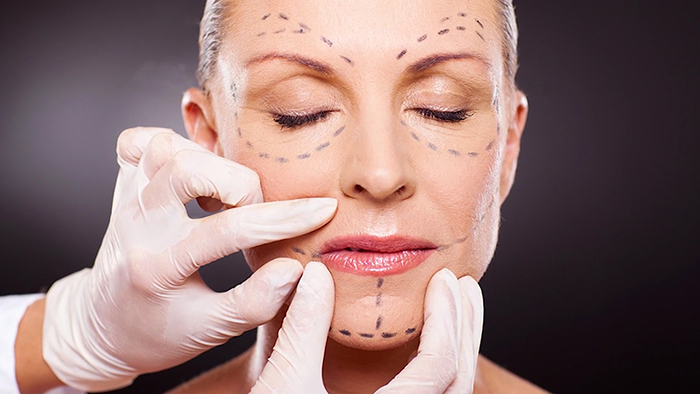 While I undoubtedly agree with the first two C's, I believe that patient reviews should be taken with a grain of salt. This is because a surgeon with little experience can easily take one good review and run with it via social media and other communication channels to position themselves as something they're not (yet). Now more than ever, it's vital that prospective patients be conscious of the fact that "likes" and social media attention aren't the gold standard for determining a surgeon's quality of work. However, I do believe that patient reviews can be a good way for you to get a sense of the experience you can expect in working with a given surgeon and their practice.
The images we've all seen of faces, lips, and eyes that have been deformed by plastic surgery serve an important purpose: They get patients to ask the hard questions, which I and others believe is the best way for the surgeon to show his or her knowledge and expertise.