Injectable Fillers in Seattle, WA | PHASE Plastic Surgery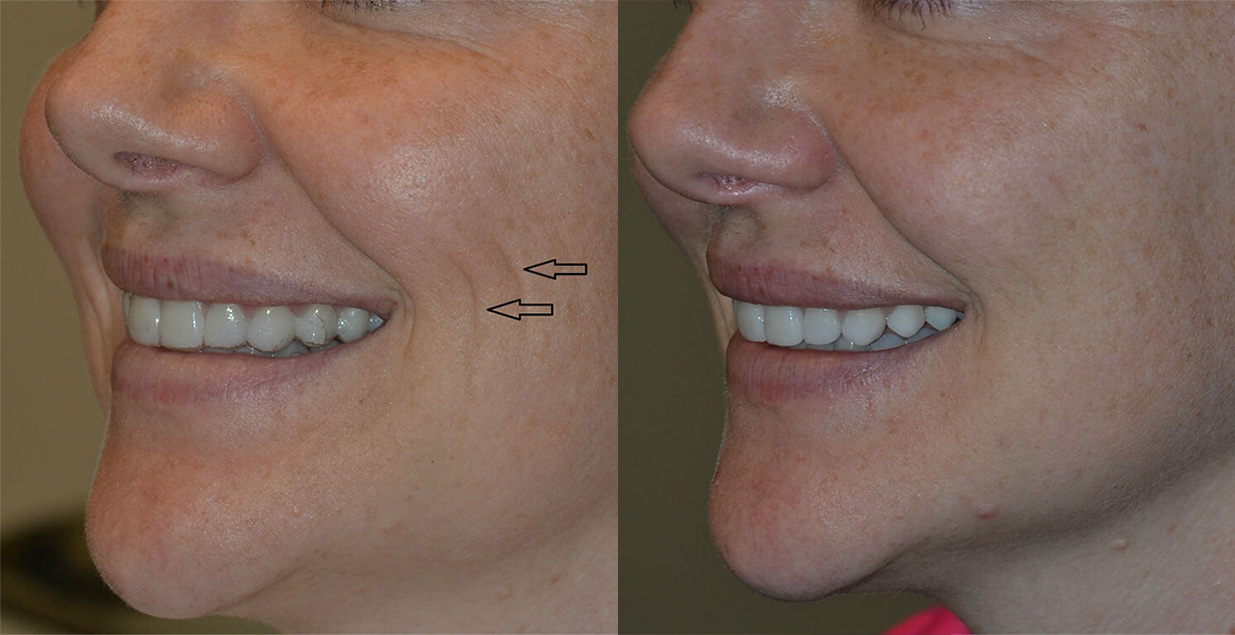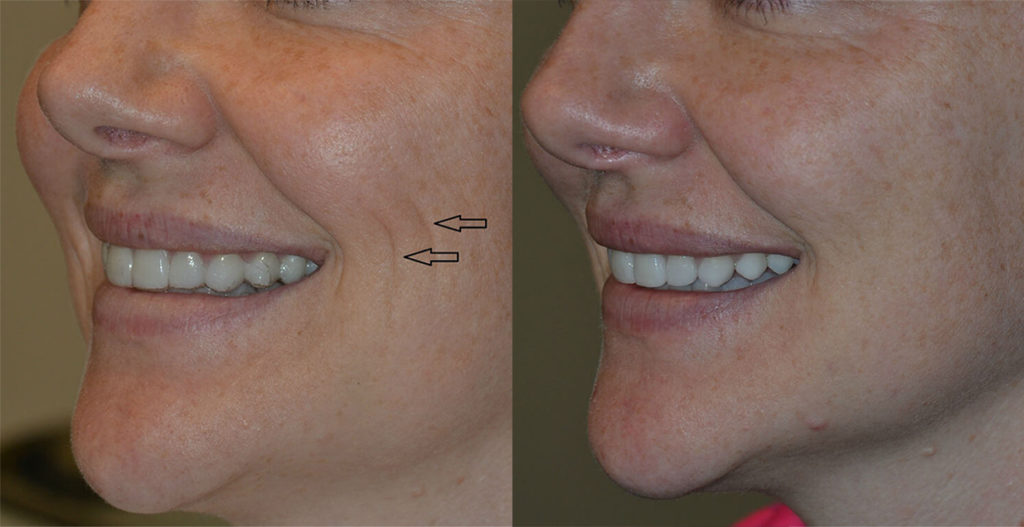 Age, stress, sun exposure, or even life in general can cause the face to lose volume naturally as collagen and elastin production decline. After volume depletion, many people are left with hollowness, sagging skin, wrinkles, and fine lines that completely alter the person looking back in the mirror. The face is the core of how we express ourselves and communicate an aged, tired appearance that can impact the first impression you create, how you interact with others, and your overall self-confidence.
At PHASE Plastic Surgery and Longevity Institute in Seattle, WA, our board-certified plastic surgeons, Dr. Richard Baxter and Dr. Donald Brown, are excited to offer a wide variety of the latest injectable dermal fillers. Sometimes referred to as soft-tissue fillers, facial fillers, or lip fillers, injectable fillers offer the most convenient way to achieve long-lasting anti-aging benefits and improve the overall vibrancy of your skin.
Searching for injectable fillers in Seattle, WA? Our unique practice is located just outside the hustle of the city. If you are ready to partner with a specialized team of plastic surgeons and non-surgical treatment experts, we invite you to contact us today to learn more about our injectable filler options.
Signs of aging we experience mainly show in the face, especially cheek depressions, frown lines, wrinkles, crow's feet, undereye bags, or darkness, directly correlating with facial volume loss. As every year passes, your body produces less essential structural proteins—collagen and elastin—needed to maintain a smooth, supple, youthful-looking appearance.
The U.S. Food and Drug Administration (FDA) has approved injectable fillers as safe for sculpting and shaping areas that have lost significant volume. The natural-looking results of dermal filler treatments are smooth, youthful, and radiant skin.
Dermal fillers can achieve these incredible results and skin benefits due to their primary ingredient: hyaluronic acid (HA). Hyaluronic acid can be found throughout the human body, primarily in soft tissues and joints. It's responsible for helping soft tissue growth, prompting your body to create more collagen and elastin, keeping the skin moisturized, preventing tightness, boosting elasticity, and reducing scarring. When injected into the skin, the microspheres of HA create a subtle lift and definition beneath the skin that essentially mimics the appearance of soft tissue.
What Can Dermal Fillers Treat?
The most sought-after benefit of dermal fillers is their ability to create volume in the skin and help retain moisture. When added to areas of the face that have lost subcutaneous fat, fillers restore surface depressions, such as wrinkles and fine lines.
At PHASE Plastic Surgery, we use dermal fillers to:
Which Dermal Fillers Are Available at PHASE Plastic Surgery?
At PHASE Plastic Surgery, we utilize science, evidence-based research, and technology to provide our patients with the best aesthetic surfaces. This allows us to provide our patients with the best products. We proudly offer the latest facial filler products, including:
Juvéderm® is one of the most popular lines of dermal fillers on the market for good reason. Within the Juvéderm line, the products are produced with different viscosities and consistencies to treat various concerns to better meet each patient's individual needs. Some of the most popular lines of Juvéderm fillers include Voluma, Volbella, Volux, and Vollure, comprised of hyaluronic acid (HA). These fillers deliver instant hydration and add volume to the skin or deeper layers.
The Restylane®  line of fillers primarily consists of hyaluronic acid (HA) and is specifically designed to do the same job as HA would naturally do in the body. Restylane fillers correct moderate to severe wrinkles and folds and provide natural definition and volume to the lips.
The RHA® line of HA-based fillers provides long-lasting results and can treat everything from fine lines around the mouth ("bar codes") to deep volume in the cheeks. RHA is the U.S. version of Teosyal, a highly popular European brand for many years.
How Are Dermal Fillers Administered at PHASE Plastic Surgery?
During an injectable filler treatment at Phase Plastic Surgery, we first begin with a consultation with either Dr. Baxter or Dr. Brown, where you will discuss the areas you'd like to focus on in your treatment.
Once determined, your surgeon or nurse injection specialist can first numb the area with a topical anesthetic if you choose. Most patients find the treatment to be tolerable and go forward without anesthetics.
Your injectable fillers will be administered through a tiny needle that produces as little bruising and pain as possible but allows your injection specialist to deliver strategic and precise amounts of the filler into the designated areas.
What Happens After a Dermal Filler Treatment?
It is common to experience some minor swelling and bruising at the injection sites. Small lumps or bumps may also occur, but these typically resolve over time as the filler settles into place. Because our dermal fillers are composed of mainly natural ingredients, like hyaluronic acid, there are few risks involved with this aesthetic treatment. It's extremely rare for the body to reject or have an allergic reaction to the fillers, making them one of the safest aesthetic treatments in the industry.

For the first 24 to 48 hours, we encourage our patients to refrain from vigorous activities or exercises, as increased blood flow to the face during this time can increase bruising and swelling in those areas, prolonging your recovery. You'll also want to avoid lying on your face. If you're a stomach or side sleeper, it's advised that you attempt to sleep on your back with your head slightly elevated to allow your filler to settle.
Drink plenty of water and maintain your skincare routine to help maintain long-lasting results from your dermal filler treatment.
Meet Our Board-Certified Plastic Surgeons
Discover personalized and transformative aesthetics with our expert plastic surgeons, who combine artistry and scientific aptitude to make a difference. PHASE Plastic Surgery and Longevity Institute offers a personalized and collaborative approach, state-of-the-art care, and an on-site, accredited ambulatory surgery facility.  Schedule a consultation today and embark on a journey towards natural beauty and personal enhancement!
Can Botox and Injectable Fillers Be Combined into One Treatment?
Botulinum treatments or neuromodulators such as Botox® and Daxxify, while similar to fillers in that they help diminish signs of aging like wrinkles and fine lines, do not work the same as fillers. Neuromodulators focus on the nerve signals sent to the facial muscles that cause dynamic expression lines in the face; however, they do nothing to help restore facial volume.

In some cases, our doctors or injection specialists will recommend both treatments simultaneously to relax the facial muscles before adding the filler. This combination offers incredible anti-aging results specific to each patient's needs.
Am I a Good Candidate for Dermal Fillers?

Patients who are in good health and do not have any underlying health conditions that affect the effectiveness or healing of dermal fillers are generally considered suitable candidates. We also encourage our patients to be non-smokers. If you have significant sagging of the skin, we may also recommend different facial rejuvenation options, such as a facelift, to help you better achieve your goals.
Patients should also not be pregnant or breastfeeding at this time due to the fluctuation of pregnancy hormones, which can cause issues with proper blood flow leading to increased swelling. While fillers are not particularly unsafe for the baby, they can be for the mother and affect the results of their injectable filler treatment.
Are Injectable Filler Results Permanent?
The fillers we use at PHASE Plastic Surgery are biocompatible, which means they are not harmful to the body. However, over time, the ingredients in injectable fillers will eventually break down and be naturally eliminated through your body's metabolic process. While results from injectable fillers are not permanent, they do offer long-lasting health benefits to the skin, including increased collagen production, hydration, and an overall healthy glow.
Schedule Your Injectable Filler Consultation at PHASE Plastic Surgery
Our mission at PHASE Plastic Surgery and Longevity Institute is to help patients achieve natural-looking beauty for every phase of life. Our astute doctors and knowledgeable care team will educate you further on the effects of the different dermal fillers we offer and guide you in making the best decision for your aesthetic goals.
Interested in a dermal filler consultation to experience how they can help restore your confidence? We invite you to contact us online and schedule your personalized consultation with renowned artist and plastic surgeon Dr. Richard Baxter or world-traveling facial plastic surgeon Dr. Donald Brown. Dermal fillers are an incredibly versatile and convenient option for most people offering beautiful results you can see instantly.