Breast Lift Surgery in Seattle, WA | PHASE Plastic Surgery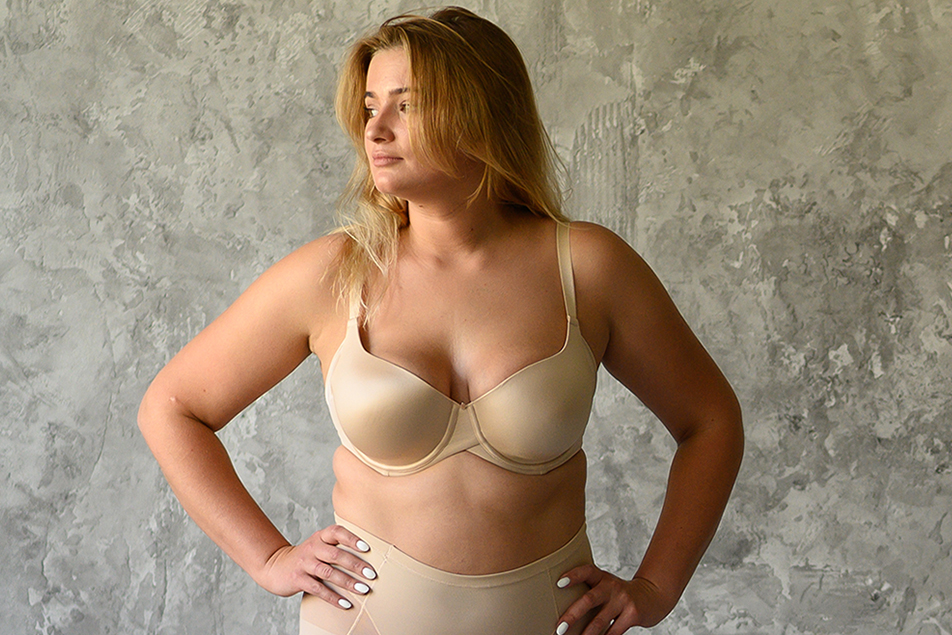 As we age, changes in the body often become evident in the breasts first. Sagging, which can occur as a result of collagen and elastin depletion, weight loss, pregnancy, breastfeeding, and genetics, may be seen in some women as early as their 20s.
A breast lift is a sought-after and empowering plastic surgery procedure for women who want to enhance their appearance and boost their self-confidence. By alleviating mental and physical discomfort associated with sagging breasts, breast lift surgery provides aesthetic benefits and contributes to a more fulfilling personal life.
A breast lift rejuvenates sagging, drooping skin, and tissue laxity on and around the breasts, restoring them to a more youthful position. It can also correct downward-facing nipples and the appearance of areolas that may have become stretched or asymmetrical over time. Board-certified plastic surgeon Dr. Richard Baxter, a Seattle area breast enhancement and specialist, regularly performs breast lift operations at PHASE Plastic Surgery and Longevity Institute. Patients all over Washington seek Dr. Baxter because of his expertise, state-of-the-art procedures such as the internal bra, outstanding results, and dedication to patient safety.
Contact us today to schedule your breast lift consultation. Our office is located just north of Seattle, just outside the hustle of the city, for easy, convenient access. 
A breast lift, medically referred to as a mastopexy, is a surgical procedure designed to reshape and lift the breasts into a more perky and youthful position on the chest. During a breast lift procedure, Dr. Baxter removes and tightens the excess skin of the breasts, rearranges lax breast tissue, and lifts and resizes the areolas. A breast lift may also utilize an internal bra for increased and longer-lasting breast support.
A breast lift procedure is not intended to produce the same results as a breast augmentation. Rather than increasing the volume and projection of the breasts, a breast lift counteracts the effects of aging, gravity, extreme weight loss, and the effects that breastfeeding and pregnancy can have on the body. You can choose to combine the benefits of a breast lift and augmentation; in a breast lift with implants procedure, Dr. Baxter will insert implants of your choosing to help enhance the volume of your breasts.
Dr. Baxter may also utilize liposuction to help further shape the breasts and remove any axillary (armpit) fat that may be present.
Breast Lift with Internal Bra
The fundamental goal of an internal bra is to improve the appearance of the breasts and provide necessary support. To achieve this, some form of internal support is necessary. Without it, the result is simply a conventional breast lift. Sagging breasts are caused by thinning and weakening of the skin and ligaments that normally provide support, leading to a loss of fullness in the upper portion of the breast over time. This occurs because traditional breast lifting procedures rely on weakened tissue to provide support.
We use the P4HB mesh, which has gained popularity among medical professionals, having been successfully implanted in over a million patients, with a remarkable safety record. As a participant in the clinical trials of Galaflex for breast lifts, Dr. Richard Baxter can attest to the promising results. One of the key benefits of Galaflex is its ability to offer long-term support, something that traditional breast lifts without an internal bra often cannot provide.
Why Choose Phase PS and Dr. Baxter for Your Seattle Breast Lift?
At PHASE Plastic Surgery, our outstanding reputation has been built on our patients' experiences and the time we take to build trust and form lasting bonds with each of our patients. We have worked diligently to assemble a team of professionals that will make our patients feel connected, informed, and well-cared for before and after surgery. Each of our experienced providers brings unique characteristics and knowledge to our team.
Patients choose Dr. Baxter for his extensive experience in breast surgery, having innovated advanced revision techniques. Dr. Baxter approaches every surgical procedure with meticulous planning and attention to detail.
Meet Our Board-Certified Plastic Surgeons
Discover personalized and transformative aesthetics with our expert plastic surgeons, who combine artistry and scientific aptitude to make a difference. PHASE Plastic Surgery and Longevity Institute offers a personalized and collaborative approach, state-of-the-art care, and an on-site, accredited ambulatory surgery facility.  Schedule a consultation today and embark on a journey towards natural beauty and personal enhancement!
What Are the Benefits of a Breast Lift?
A breast lift is commonly chosen for its cosmetic benefits, but there are also physical health advantages to choosing a breast lift procedure. Some of these benefits include:
How Is a Seattle Breast Lift Performed?
A breast lift is safely done in our AAAASF Ambulatory Surgery Center, adjacent to our clinical area. Surgery requires approximately 2-3 hours to complete under general anesthesia provided by our team of anesthesiologists. Immediately before the surgery, your surgeon will mark where precisely on the patient's breasts they need to shape and contour. Once the surgery begins, a method called "tailor tacking," is utilized, in which the breasts are temporarily lifted to ensure the most optimal shape, size, and symmetry before proceeding. This method involves the patient lying on the bed and sitting up to ensure the breasts look the best in both positions.

Once the extra skin has been removed, the nipples lifted, and the breast tissue has been rearranged, your surgeon will place two sutures beneath the skin to close the incisions. The final placement of the nipples and areolas is done with the patient sitting. Lastly, a fine liposuction cannula is used to obtain the perfect shape of the outer breast and remove any armpit fat that, once the breasts are lifted, may become apparent if not removed during surgery. Finally, medical tape is placed over all incisions for protection, and the patient is placed in a soft, wire-free bra for recovery.
Types of Incisions Used During a Breast Lift
At PHASE Plastic Surgery, we always strive for the fewest incisions possible; however, the incision pattern is ultimately determined by how best to achieve the ideal lift and shape of the breasts. Therefore, we utilize two types of incision patterns depending on the patient's needs. These incisions include:
Vertical Mastopexy "Lollipop" Incision
To move the nipple and the areola, an incision must be placed around the areola and vertically down the breasts to allow optimal access to the excess skin and breast tissue.
Wise Pattern Mastopexy "Anchor" Incision
Some patients require a horizontal incision in the breasts' crease and the "lollipop" incision. This incision pattern is used for patients with severe grade 3 ptosis and allows Dr. Baxter or Dr. Brown to remove skin vertically and along the folds of the breasts and tighten them to give them a natural, round shape.
Once the surgery is complete and the patients have woken from anesthesia, they will be discharged home for recovery. We ask that patients wait to shower until their first post-operative visit. Ice packs on the chest and avoiding lying flat are encouraged to help manage swelling. Pain medication will be prescribed if needed to help manage discomfort for the first few days after surgery. All sutures are internal, so none will need to be removed, and your surgeon will remove the tape over the incision at the time of surgery at two weeks.

Healing time is different for each patient. Incisions require about 3-4 weeks to heal completely, and it may take 2-3 months for the breasts to ultimately settle into their new position. Immediately after your surgery, patients will be sent home with bandages and gauze covering the surgical site. Patients are required to wear a supportive bra at all times, aside from showering, to protect the wounds. You'll want some help around the house for the first 7-10 days, and avoid bending, twisting, stretching, and lifting for at least a couple of weeks. Throughout the first few weeks and with your surgeon's approval, you can gradually incorporate more intense activities, such as light walking, when it's deemed safe for you to do so.
How To Prepare for A Breast Lift Consultation
During your consultation, Dr. Baxter and Dr. Brown's primary focus will center around your individual surgical goals. They will do their best to fully explain the how and why of their surgical plan through vision diagrams, before and after photos, and having patients stand in the mirror. Our surgeons believe that patients who completely understand the procedure are better equipped to make decisions and feel fully confident in the process. In addition, Dr. Baxter and Dr. Brown strive to make the entire experience collaborative by listening to patients' concerns and offering their professional opinions to help their patients make the most educated decisions toward their goals.
The outcome of a well-planned breast lift surgery and recovery starts with a partnership built between plastic surgery and patients. Our team at PHASE Plastic Surgery have extensive experience and knowledge in breast surgeries to safely guide you through the entire process and provide you with the best results. Schedule your consultation  today to learn more about breast lift and breast surgery options.
Schedule Your Seattle Breast Lift Consultation at Phase Plastic Surgery
The best way to start your aesthetic journey is with an in-depth conversation with a board-certified plastic surgeon specializing in the surgery you're most interested in. At PHASE Plastic Surgery and Longevity Institute, we strive to remain results-driven and evidence-based in the services we provide and the products we use and recommend. 
Call PHASE Plastic Surgery in Seattle, Washington, at (425) 776-0880 today to schedule your breast lift consultation. We look forward to getting to know even a small part of your life and journey and helping you explore the best options available to reach your ideal goals.