Breast Augmentation in Seattle, WA | PHASE Plastic Surgery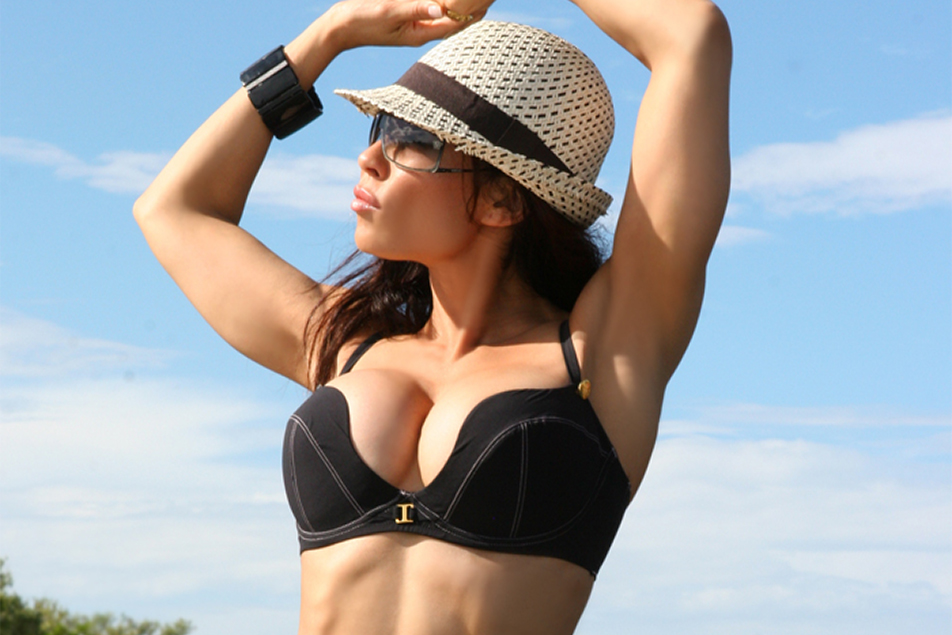 Proportionate, natural-looking breasts can complement your figure and boost your self-confidence. If you are unhappy with the lack of fullness, asymmetry, or overall appearance of your breasts due to changes associated with pregnancy or weight loss, a breast augmentation may be the ideal solution to achieving the aesthetic you desire. 
At PHASE Plastic Surgery in Seattle, WA, Dr. Richard A. Baxter is a nationally recognized plastic surgeon with expert knowledge and experience performing breast augmentations at his fully accredited and private surgical facility. His aesthetic insights and technical proficiencies allow him to create youthful, full breasts that elevate his patient's self-confidence for years to come. World-class plastic surgeon Dr. Donald Brown is board certified by the American Board of Otolaryngology and the American Board of Plastic Surgery.  His goal with all surgery is to achieve a natural result and avoid the excessively over-operated look.
Continue reading to learn about breast augmentation in Seattle, WA, or complete our online form to schedule a consultation. PHASE Plastic Surgery is located in Northern Seattle, just outside of the hustle of the city. We also welcome patients visiting from out of town and neighboring cities.
What Is Breast Augmentation?
Also referred to as augmentation mammoplasty, breast augmentation is a surgical procedure involving silicone or saline breast implants being inserted either under the breast tissue or the chest muscle to enhance the size, shape, and contour of the breasts.
The overall goal of breast augmentation is to improve the appearance of the breast by enhancing its size to create balance and proportion to your natural figure. The procedure is ideal for women who have lost the volume and shape of their breasts during pregnancy, breastfeeding, weight loss, or aging. Each breast augmentation is uniquely created for each individual patient's needs and desires. Dr. Baxter and Dr. Brown work with their patients to curate a treatment plan that addresses their specific goals and concerns while prioritizing their lifestyle.
Our Approach to Breast Augmentation Surgery
We use one of two approaches for breast augmentation.
Subfascial Breast Augmentation
In the past, breast augmentation was thought of as positioning the implants either over or under the pectoral muscles. However, subfascial placement offers patients a unique alternative for natural breast augmentation results in some patients. Initially developed for highly active women looking to enhance their breast size without risking distortion from muscle activity or hindering their movement, this method has become popular for women looking to achieve more subtle breast enhancement results.
Subfascial augmentation is a variation of sub-glandular placement by placing the implant in front of the muscle but right below the fascia—a thin but hardy tissue found on nearly every muscle in your body. Subfascial breast augmentation offers patients natural-looking results without the issues of submuscular placement, such as animation deformity.
Split Muscle Breast Augmentation
Dr. Baxter's split muscle technique is unique because it doesn't follow the traditional submuscular implant procedure called dual plane, which partially detaches the pectoral muscle. Instead, the split muscle technique involves splitting the pectoral muscle and avoids detaching it. The upper subpectoral pocket covers the top part of the implant, leaving the lower part of the muscle behind it. The lower pocket is subfascial, with the implant in front of the muscle. This enables the implant to be covered by muscle where it is most important for a natural look while preventing animation deformity and sacrificing muscle function.
Patients have a variety of breast implants to choose from when considering their breast augmentation surgery. The two main types of breast implants include silicone and saline. During the surgery, saline implants are filled with a sterile saltwater solution, whereas silicone breast implants come pre-filled with a cohesive gel. Within these categories, there are several size and shape variations to choose from, each with its own unique characteristics and benefits.
Saline breast implantsare available in a round shape of varying profiles and can be filled to specific volumes according to the desires and needs of the patient. They may be useful for the correction of minor asymmetry of breast size.
Silicone breast implants are best known for their natural feel and appearance. Patients can choose from a variety of different shapes and sizes. They come pre-filled with a semi-solid gel of varying degrees of firmness. The firmest gel is called cohesive, though all gels used have cohesivity.
During your consultation, our surgeons will discuss your implant type options and help you determine the best type for your lifestyle and desired outcome.
There are three common incision locations used for breast augmentation, including periareolar, inframammary, and transaxillary.
The periareolar incision is placed around the outer edge of the areola, the darker skin surrounding the nipple. Once the incision has been made, a pocket is created under the breast or underneath the muscle. The implant is gently placed into the pocket, usually with a Keller funnel. Because the border of the areola is transitioning from darker to lighter skin, any scarring is generally camouflaged. However, a periareolar incision may be associated with a slightly higher chance of capsular contracture.
The inframammary incision is a short incision made in the crease at the bottom edge of the breast. The scar from an inframammary incision is thin and typically well-hidden. In addition to effectively hiding the scar, this type of incision can allow our surgeons to place larger implants and allows for subfascial, subglandular, or subpectoral (submuscular) implant placement.
The transaxillary incision allows the implant to be placed without scarring on the breast. However, Dr. Baxter and Dr. Brown believe this method doesn't allow for as much precision in placement, so they do not recommend it.
Meet Our Board-Certified Plastic Surgeons
Discover personalized and transformative aesthetics with our expert plastic surgeons, who combine artistry and scientific aptitude to make a difference. PHASE Plastic Surgery and Longevity Institute offers a personalized and collaborative approach, state-of-the-art care, and an on-site, accredited ambulatory surgery facility.  Schedule a consultation today and embark on a journey towards natural beauty and personal enhancement!
What to Expect from Your PHASE Plastic Surgery Breast Augmentation Consultation?
During your personalized consultation, our surgeons will discuss the details of your individualized procedure and decide between the different options of breast implant types and incision locations. Our surgeons will provide you with comprehensive information regarding your procedural details and may use VECTRA 3-D imaging to show the exciting possibilities of your simulated aesthetic procedure.
To help you feel more comfortable, you will spend time with the doctor and their clinical staff, who will be present and likely involved on the day of your surgery. Building a relationship helps develop trust and a level of comfort that ensures continuity and ideal personalized care. 
At PHASE Plastic Surgery, you are not just a patient but an active participant and team member. Your opinions, questions, and concerns will be addressed with professional care and intent as we walk beside you on your journey to feeling your best at every phase of your life.
What to Expect from Breast Augmentation Recovery?
We prioritize preparing our patients for a smooth and comfortable experience during their surgery and recovery with a program called ERAS (Enhanced Recovery After Surgery), which has been proven to reduce stress, minimize post-operative discomfort, and make easy recovery from anesthesia.

After breast augmentation, patients are advised to avoid arduous activities and heavy lifting for several weeks following their procedure to allow the breasts to heal properly and avoid shifting the implants. It's essential to follow your surgeon's post-operative instructions to ensure a successful recovery.

Patients are generally safe to drive after a week, and full exercise can be resumed within six weeks. Patients will notice an immediate change in the shape and size of their breasts, but it will require some time for the breasts to settle into the final position. Our team will be readily available to answer any questions or concerns that may arise during the recovery process.
Why Choose PHASE Plastic Surgery for Your Breast Augmentation?
PHASE Plastic Surgery is at the forefront of new technology and techniques. We have extensive experience with the internal bra when needed for stable breast augmentation results and Exparel's long-acting local anesthetic to help keep our patients comfortable during the first few days of recovery.

We focus on our patient's natural beauty, transforming their features in ways that better express their individuality and complement their shape. Our personalized approach and care set us apart as we explore every option and help you decide on the best course of action in an environment that feels nurturing, respectful, and professional.

As an art major with a science aptitude, Dr. Baxter approaches every breast augmentation procedure with a keen artistic eye. From studying and drawing figures, he understands how to create graceful curves, cohesive features, and beautiful results. Dr. Baxter is also a nationally recognized plastic surgeon and an expert in breast augmentation and breast revision surgery. He has been voted "Western Washington's Favorite Plastic Surgeon" by his patients and peers and was elected to be listed in the "Guide to America's Top Physicians."

To learn more about breast augmentation at PHASE Plastic Surgery, simply complete our consultation form or call us at (425) 776-0880.