Internal Bra in Seattle, WA | Phase Plastic Surgery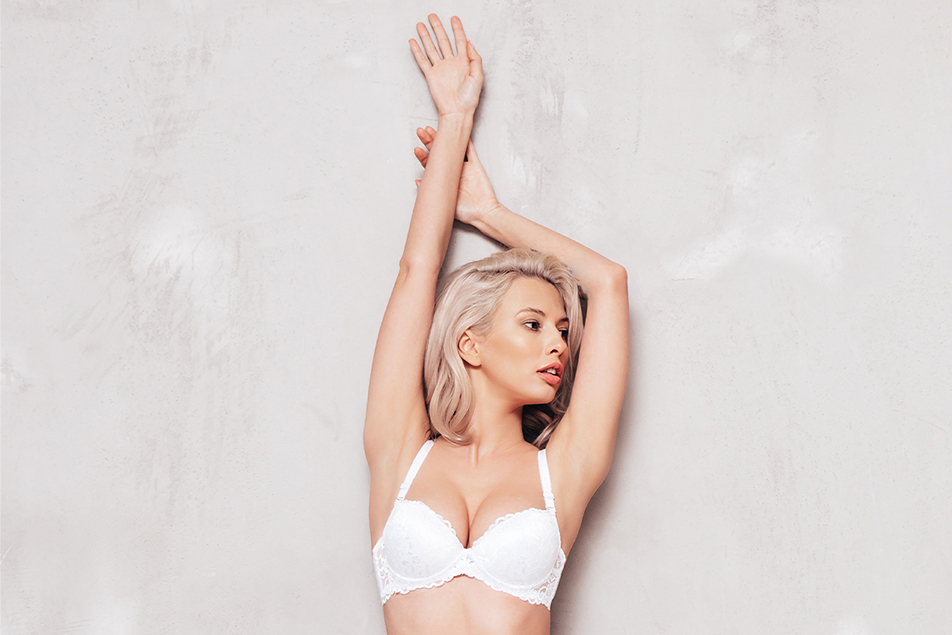 The internal bra is based on a simple concept: countering the effects of gravity on breasts that have sagged or adding support to implants that have fallen out of position. Because breast lift procedures rely on skin and internal ligaments that have already stretched and thinned, they often lose upper pole fullness. Similarly, breast implants may drop because they lack support. 
Fortunately, there's now a solution to slow down and prevent breast sagging to improve the longevity of the results of breast lift and breast augmentation—the internal bra.
Dr. Richard Baxter is a board-certified plastic surgeon specializing in the internal bra technique and is familiar with several different supporting materials, including GalaFlex Mesh. His extensive research and involvement in developing innovative techniques and his reputation for creating natural-looking breast enhancement results make him the top choice among women in Washington looking to achieve their ideal figures. 
Contact us through our website to schedule your consultation at Phase Plastic Surgery, conveniently located just outside the hustle of the city. 
What Is the Internal Bra in Seattle, WA?
The internal bra is a surgical procedure in which a supportive material, such as GalaFlex Mesh, is inserted under the skin to help maintain the youthful support of the breasts. GalaFlex Mesh is composed of a biocompatible material called P4HB, or poly-4-hydroxybutyrate. This material is naturally broken down by the body, usually within a year, leaving behind a foundation for other proteins, such as collagen and elastin, to create a natural and enhanced support system. The material also tightens the breasts' musculature, tissue, and skin for higher, firmer, and more youthful breast position. 
GalaFlex Mesh works as an internal support in two ways:
It counteracts the aging and ptosis (sagging) process in breasts by anchoring the tissue and skin in a fixed position while also encouraging collagen and elastin for support.

Additionally, it acts as an invisible bra and provides a hidden lift and long-lasting support.
Advantages of An Internal Bra
Internal bras provide many advantages for the right candidates, including:
Slows the Effects of Gravity and Aging
Genetics plays a significant role in how quickly we age. For some women, the skin loses its elasticity and structure faster than others. Choosing to have an internal bra placed into the breasts is a safe and effective way of fighting against gravity and slowing the aging process.
Provides Long-Lasting Results
The primary goal after a breast augmentation or breast lift is for you to love your results for years to come. The internal bra helps sustain initial results by preventing the breasts from "bottoming out" after the procedure. The internal bra increases the procedure's longevity and slows breast ptosis over time by providing additional support so that the skin doesn't have to hold up the implants or tissue on its own.
Provides Support and Lift
Furthermore, choosing an internal bra offers an additional lift to the breasts in the same way your favorite push-up bra does. However, women with an internal bra should still wear a supportive bra daily to avoid the effects of gravity and aging.
Helps Prevent Complications
While breast augmentation surgery is generally safe, there are a few possible complications that could arise for some women. Some experience rippling, capsular contracture, or the uncommon complication of the implant becoming dislodged and moving into the axillary area. Internal bras provide added support to help reinforce a tight pocket for the implant and diminish the possibility of these complications.
Good Candidates for an Internal Bra
If you are among the many women interested in protecting the longevity of their breast enhancement results, an internal bra is an excellent option for you to consider.
Good candidates for this procedure include:
Patients with skin sagging or poor elasticity

Patients prone to capsular contracture

Patients who need extra support and coverage to minimize the appearance of their implants and rippling
Patients should also be in good overall physical and mental health, be non-smokers or willing to quit six weeks before and after their procedure and be free of any underlying health conditions or skin concerns.
During your consultation with Dr. Baxter, you should discuss your potential candidacy for the internal bra, and he will carefully review the benefits it can offer you and determine your candidacy for the procedure. As a leading researcher of this product, you can rest assured that his knowledge and experience will provide you with the highest quality care possible.
What Procedures Can Be Combined with the Internal Bra Technique?
The internal bra technique can be combined with a breast augmentation, breast lift, or a breast lift with augmentation. The internal bra can be placed after an implant is inserted to ensure that your breasts hold the position of the implant properly. The internal bra can also be combined with a breast lift to help support newly lifted tissue and skin as your body continues to heal.
Recovery After an Internal Bra Technique
Immediately after your procedure, you will experience some swelling, bruising, and minor discomfort. Recovery requires about six to eight weeks and a minimum of one week off from work; however, many women choose to take two weeks off to ensure proper healing. Breast augmentation recovery on its own is fairly easy, but it may require more time to allow the tissues to repair along the scaffolding. A breast lift combined with an internal bra will be a similar recovery process as a breast lift alone.
Why Choose Phase Plastic Surgery for Your Internal Bra Procedure?
With years of careful research, clinical trials, and experience, Dr. Baxter is well-equipped for his mission to help women achieve the results they want from their breast procedures and maintain those results for years. By including the internal bra technique in his breast enhancement procedures, Dr. Baxter consistently creates long-lasting and naturally beautiful results.
Dr. Baxter is a leading researcher and investor in innovative techniques that aim to improve his patient's experiences. With his natural talent, visionary artistry, and compassionate, approachable demeanor, he is able to achieve superior outcomes for his patients.
Meet Our Board-Certified Plastic Surgeons
Discover personalized and transformative aesthetics with our expert plastic surgeons, who combine artistry and scientific aptitude to make a difference. PHASE Plastic Surgery and Longevity Institute offers a personalized and collaborative approach, state-of-the-art care, and an on-site, accredited ambulatory surgery facility.  Schedule a consultation today and embark on a journey towards natural beauty and personal enhancement!
Internal Bra in Seattle, WA
The longevity of their breast enhancement results is a common and understandable concern for many women in Seattle and around the country. The internal bra offers an exceptional solution to counteracting the effects of gravity and aging to help maintain the beautiful results of breast enhancement procedures. To learn more about these innovative and inspiring techniques, arrange your in-person consultation with Dr. Richard Baxter by completing our online form today.