Rhinoplasty & Revision Rhinoplasty | Eastern Washington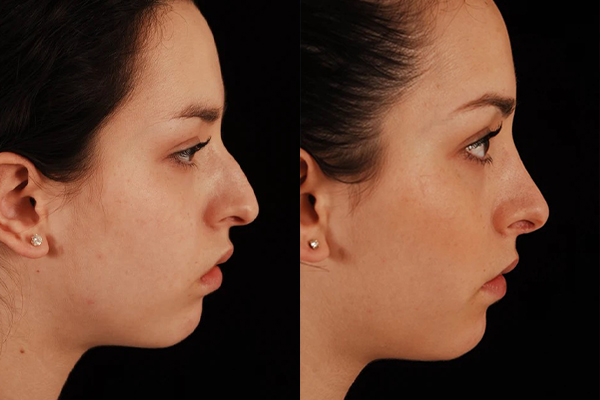 One of the most popular facial cosmetic procedures in the United States is rhinoplasty. Many patients pursue rhinoplasty procedures to help address an asymmetrical nose, issues with a deviated septum, or to create a more natural, balanced facial aesthetic among their features.
Many surgeons offer rhinoplasty; however, it takes someone with knowledge, skill, experience, and training to achieve the excellent results needed for a rhinoplasty that looks natural and improves the overall function of the nose. As a double board-certified ENT and plastic surgeon, Dr. Donald Brown at Phase Plastic Surgery specializes in the intricacies of rhinoplasty surgery. With his extensive experience in the plastic surgery field and passion for creating beautiful results for his patients, he has provided countless patients with the best rhinoplasty and revision rhinoplasty experiences in North West Washington and Seattle. 
Contact us today to schedule your rhinoplasty or rhinoplasty revision with Dr. Brown. Our office is located in Northern Seattle, just outside the hustle of the city, for easy, convenient access.
Rhinoplasty, colloquially referred to as a "nose job," is a surgical procedure intended to improve the aesthetic appearance or functionality of the nose. Common cosmetic reasons some patients pursue rhinoplasty are to correct a crooked nose, drooping nasal tip, irregular nostril shape, or a deviated septum. 
At Phase Plastic Surgery, Dr. Brown customizes every rhinoplasty to the patient's needs. Depending on the patient's individual goals, they can see subtle to dramatic differences that not only bring balance to their features and improvement to their facial symmetry but also a profound boost to their self-confidence. 
While many rhinoplasty procedures are performed for cosmetic reasons, others are intended to correct breathing problems due to a deviated septum or an old fracture from a previous nose injury. Through a rhinoplasty procedure, Dr. Brown can help correct the uncomfortable side effects of these issues, such as snoring or difficulty breathing through the nostrils.
What Is Revision Rhinoplasty?
Sometimes a rhinoplasty procedure doesn't go as planned, and patients can develop aesthetic or functional defects after surgery. Some of these issues can include a drooping tip of the nose, nasal collapse, obstruction, or over/under correction. In these cases, patients may seek additional surgery—a revision rhinoplasty. A revision rhinoplasty aims to correct the unsatisfactory results of prior rhinoplasty that didn't accomplish the patient's aesthetic or functional concerns.
While rhinoplasty procedure is complex, revision rhinoplasty presents its own set of unique challenges for the plastic surgeon. The original structure of the nose has changed, resulting in scar tissue inside the nose that the new surgeon will have to consider.
Fortunately, as a skilled, double board-certified ENT and plastic surgeon, Dr. Brown has extensive experience in turning these unique and challenging situations around. Revision rhinoplasty patients who come in unhappy with the results of their prior rhinoplasty leave feeling more confident and in love with the aesthetic and function of their nose.
Why Choose Phase Plastic Surgery for Your Rhinoplasty or Revision Rhinoplasty?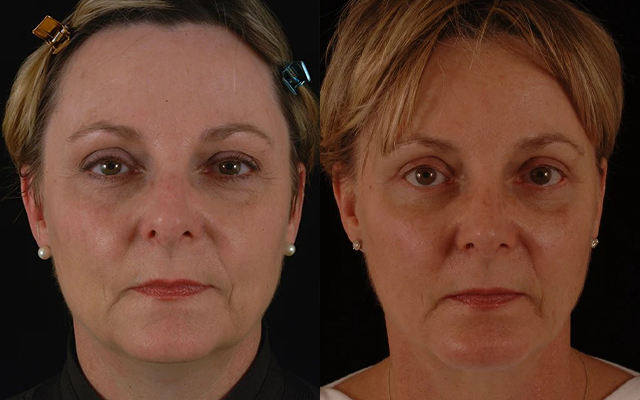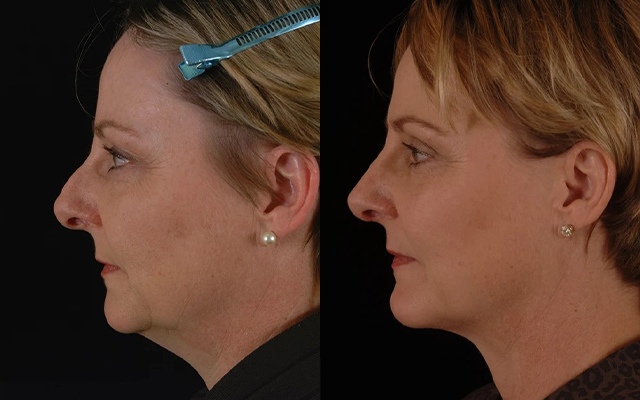 When choosing a plastic surgeon for your rhinoplasty or rhinoplasty revision surgery, it's critical to the success of your procedure to choose someone who is not only skilled in enhancing the aesthetic appearance of the nose but also someone who understands and is deeply knowledgeable of the intricacies of the nose and its primary function: breathing. Before settling down in North West Washington, Dr. Brown traveled the world with his wife, where he continued to work as a plastic surgeon in the south Pacific Islands of Fiji and Vanuatu and spent several years in Auckland, New Zealand, working in Middlemore Hospital, the largest plastic surgery teaching center in the country.
Upon returning to the United States, Dr. Brown became a member of Baxter Plastic Surgery, where his passion for ENT and plastic surgery flourished. His goal is to always achieve natural results that complement and enhance his patient's features while avoiding the excessively over-operated look.
Meet Our Board-Certified Plastic Surgeons
Discover personalized and transformative aesthetics with our expert plastic surgeons, who combine artistry and scientific aptitude to make a difference. PHASE Plastic Surgery and Longevity Institute offers a personalized and collaborative approach, state-of-the-art care, and an on-site, accredited ambulatory surgery facility.  Schedule a consultation today and embark on a journey towards natural beauty and personal enhancement!
How Is a Seattle Rhinoplasty Performed?
Rhinoplasty surgery generally takes one and a half to three hours and is performed as an outpatient procedure. Dr. Brown performs two types of rhinoplasty techniques: closed and open.
A closed rhinoplasty incision is made within the patient's nostrils. This method is generally preferred when the patient needs minor corrections and nasal tip reshaping. Additionally, because the incisions are made on the interior of the nostrils, there are no visible scars.
An open rhinoplasty involves small incisions on the columella, or the soft tissue that separates the nostrils, where Dr. Brown can gain better access to the bones and cartilage within the nose. This method offers increased visibility and better access to the nasal tip and so is used when having to deal with a difficult problem in the nasal tip. A small scar along the columella is left behind; however, it is barely visible and will fade over time with proper care.
Recovery After Rhinoplasty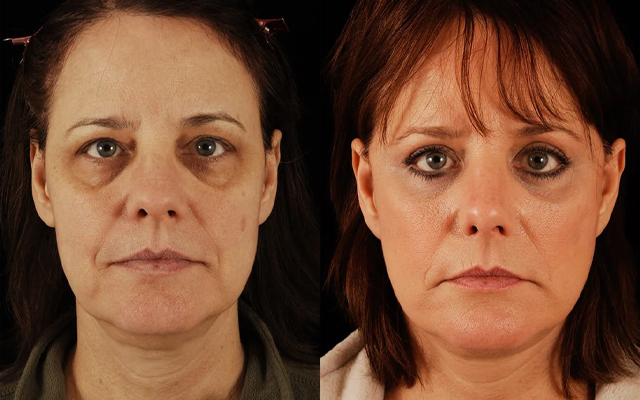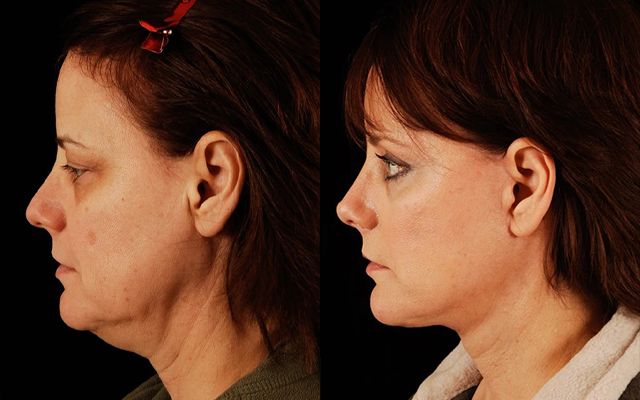 Whether you have an open or closed rhinoplasty, you're required to take about a week off work to ensure a full recovery. Dr. Brown will place a stent on your nose to help keep it stable and secure, and you may experience significant swelling and bruising around the eyes and nose. After the first week of your recovery, swelling and bruising should go down. Within six weeks, you should be cleared to return to most normal activities, including exercise.
Rest and relaxation will benefit you the most during the first few weeks of your recovery. As the swelling continues to resolve and the bruising subsides, you'll notice the amazing difference in your appearance and fully appreciate the artistry of your rhinoplasty. However, it may take the full six months for everything to heal and settle before you experience the full results.
Preparing for Your Rhinoplasty or Rhinoplasty Revision Consultation with Dr. Brown
At your consultation with Dr. Brown, his intention will be to have a conversation surrounding your primary concerns and surgical goals. He'll explain in detail the procedural process and how he plans to go about reshaping or restoring the function of your nose through visual aids, before and after photos, and a hands-on demonstration showing you where he will contour the shape. Dr. Brown believes in educating patients, as patients who have a complete understanding of their procedure are better equipped to make decisions and be satisfied and confident in their results. Dr. Brown ensures that all consultations are a collaboration by listening closely to patient concerns, answering questions, and offering his professional opinions.
Our compassionate team at Phase Plastic Surgery, along with Dr. Brown's extensive experience and expertise in rhinoplasty and rhinoplasty revision surgery, create the ideal environment to safely see you through the entire process and create natural, beautiful results. Schedule your consultation with Dr. Brown today to learn more about your rhinoplasty or rhinoplasty revision options.
Schedule Your Seattle Rhinoplasty or Rhinoplasty Revision Consultation at Phase Plastic Surgery
If you are ready to enhance the appearance or functionality of your nose, schedule a consultation with Dr. Brown today. Complete our contact form or call us today at (425) 776-0880 to get started. We look forward to getting to know more about you and helping you explore all your options toward reaching your greatest self.