Mommy Makeover in Seattle, WA | PHASE Plastic Surgery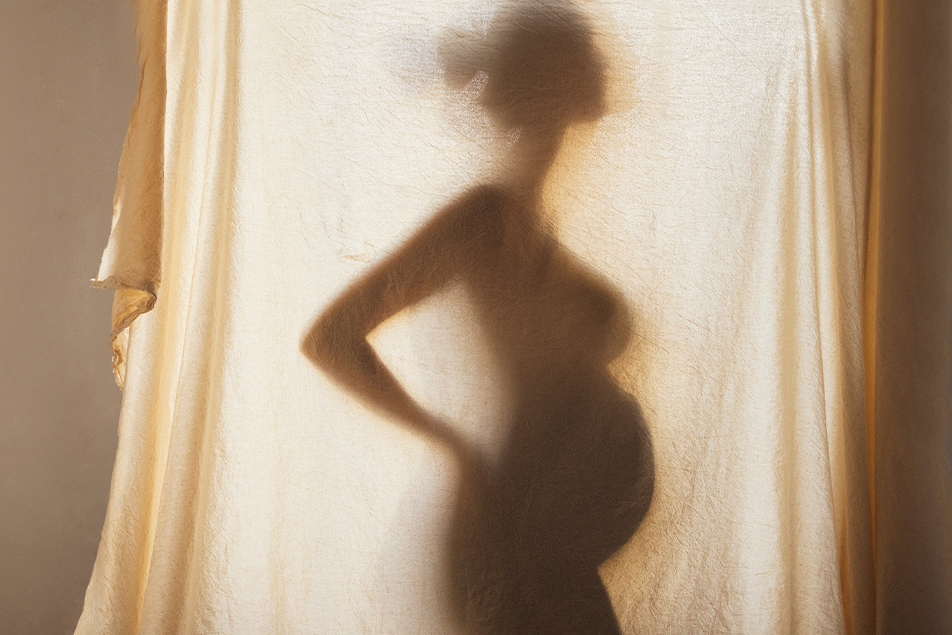 Becoming a mom is an exciting time in a woman's life. Unfortunately, pregnancy and breastfeeding can cause unwanted changes to your body's shape. You can address your aesthetic concerns and restore your pre-baby figure with a customizable mommy makeover. If you're uncomfortable or unhappy with sagging, stretched skin or disproportionate stubborn fat and/or muscle separation after childbirth, a mommy makeover with board-certified plastic surgeons Dr. Richard Baxter and Dr. Donald Brown at PHASE Plastic Surgery may be the right option,
A mommy makeover is a fully customizable series of surgical procedures that work to restore your youthful contours in the breasts or body. Some patients dream of recreating their pre-pregnancy body, while others want to address multiple aesthetic concerns in one conclusive treatment plan. With Dr. Baxter's incredible artistic vision, knowledgeable experience, and precise skill, his results are transformative, with many patients remarking that they look and feel better than they did before having children. Dr. Baxter will create your treatment plan based on an open discussion of what you want to achieve, which he'll consider when personalizing your mommy makeover to accomplish your goals.
Schedule your consultation for a mommy makeover at PHASE Plastic Surgery and Longevity Institute. Our practice is located in Seattle, just outside the city's heavy traffic.
Is a Mommy Makeover the Best Option?
A mommy makeover in Seattle can benefit anyone interested in improving the unfavorable changes caused by pregnancy, weight fluctuations, or age, including lost breast volume, loss of breast shape, fat accumulation, development of excess skin, and separated abdominal muscles (diastasis). The general requirements include the following:
Although the treatment is called a mommy makeover, this surgical plan is suitable for any patient who wishes to aesthetically enhance more than one region of the body typically affected by pregnancy. After evaluating your concerns during your consultation, our surgeons can advise you on the best procedures to achieve your ideal outcomes.
Meet Our Board-Certified Plastic Surgeons
Discover personalized and transformative aesthetics with our expert plastic surgeons, who combine artistry and scientific aptitude to make a difference. PHASE Plastic Surgery and Longevity Institute offers a personalized and collaborative approach, state-of-the-art care, and an on-site, accredited ambulatory surgery facility.  Schedule a consultation today and embark on a journey towards natural beauty and personal enhancement!
What Treatments Are Included in a PHASE Plastic Surgery Mommy Makeover?
Because every woman's body is unique and affected by pregnancy and breastfeeding in different ways, a mommy makeover is tailored to meet the needs and goals of each individual. In collaboration with Dr. Baxter or Dr. Brown, you'll create a plan for your surgery to address these individual concerns. For most patients, a Seattle mommy makeover includes some combination of:
Abdominoplasty is frequently included in a mommy makeover plan to repair damaged or lax abdominal muscles. A tummy tuck can also correct sagging skin or a protruding abdomen by tightening separated muscles and removing excess skin.
Liposuction can also be included to smooth pockets of stubborn fat in the abdomen, back, thighs, and hips.
Many patients experience some level of lost breast volume following pregnancy or breastfeeding that can cause the breasts to droop or become asymmetrical. In such cases, a breast augmentation can be performed alone or in combination with a breast lift to rejuvenate the breast shape, size, and position.
We use advanced techniques and methods when performing these procedures. Our surgeons carefully consider where the scar will be and what it will look like for a tummy tuck. Ideally, they create the incision low enough that it can be covered by bikini bottoms or underwear and as short as possible without compromising the degree of tightening that can be achieved. For more than two decades, Dr. Baxter has been incorporating the Progressive Tensions Suture technique, in which he places the sutures under the skin's surface to stretch the skin farther without putting excess tension on the edges of the incision. This results in a less noticeable and thinner scar after healing.
Dr. Baxter offers a subfascial approach or split muscle placement for breast augmentations. With subfascial, the implants are placed right below the muscle fascia but in front of the muscle, eliminating many problems from dual-plane submuscular placement. The Split Muscle technique may be recommended when there is a need to have muscle coverage over the implant. With this method, muscle covers the upper part of the implant, but the lower part remains behind the implant rather than detaching it, as is done with dual-plane. This prevents distortion of the breast with muscle activity and preserves function and strength.
What to Expect from a Mommy Makeover Recovery at PHASE Plastic Surgery?
Recovery looks different for each individual, depending on the extent of their mommy makeover. You can generally expect swelling, bruising, tenderness, and weakness during the first week or more of your recovery. We recommend enlisting help from a close friend or family member to assist you in household chores, childcare, and meals in the initial stages of your healing progress, so you can fully focus on resting and regaining strength. You will provide detailed post-operative instructions so you can be thoroughly educated on restrictions, wound care, and everything you can expect during recovery.
Most patients can resume their normal tasks and activities after six weeks of recovery. You may be able to return to work as soon as two weeks. Light walking is always encouraged to help promote circulation and minimize the risk of blood clots. Still, all strenuous activities should wait until you are fully healed or when our surgeons deem it safe to continue.
Schedule Your Seattle Mommy Makeover Consultation at PHASE Plastic Surgery
Wanting and creating a family shouldn't mean sacrificing your figure and appearance. With a mommy makeover, you can look and feel fantastic and actively engage in activities with your children without feeling self-conscious or uncomfortable with sagging breasts or lax skin.
Contact PHASE Plastic Surgery to schedule your personalized consultation with renowned artist, accomplished Argentino tango dancer, and award-winning plastic surgeon Dr. Richard Baxter.  Dr. Donald Brown is board certified by the American Board of Otolaryngology and the American Board of Plastic Surgery.  His goal with all surgery is to achieve a natural result and avoid the excessively over-operated look.
Call (425) 776-0880 today or complete our convenient online consultation form to get started today.