Breast Implant Removal in Seattle, WA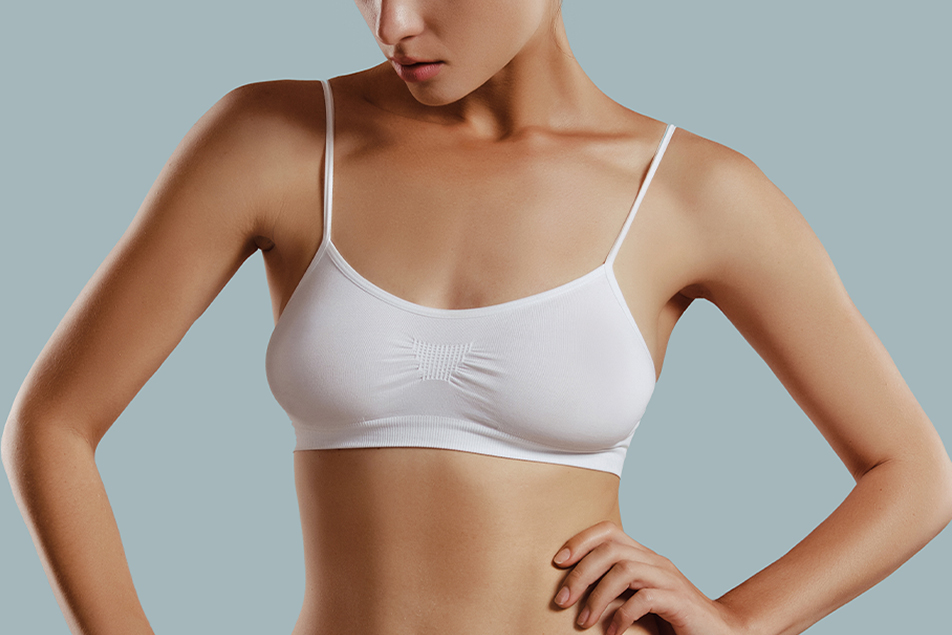 For years, breast augmentations have been providing beautiful results, improving millions of women's quality of life and self-esteem. Still, there are many reasons to prompt women to decide to have breast implant removal surgery after a certain period. 
At PHASE Plastic Surgery in Seattle, WA, board-certified plastic surgeon Dr. Richard Baxter that every woman has her own personal reasons for wanting to have her breast implants removed. When you are ready, he is experienced, knowledgeable, and dedicated to creating customized breast implant removal results that complement your body shape and improve your comfort. World-class plastic surgeon Dr. Donald Brown is board certified by the American Board of Otolaryngology and the American Board of Plastic Surgery.  His goal with all surgery is to achieve a natural result and avoid the excessively over-operated look. 
Schedule your consultation for breast implant removal at PHASE Plastic Surgery. Our practice is located in Seattle, just outside the city's heavy traffic.
Is Breast Implant Removal the Right for You?
Discussing your overall goals and concerns with a plastic surgeon is the first step in determining whether breast implant removal is your best treatment option. As satisfaction rates after breast augmentation remain very high overall, patients may develop the desire to remove their breast implants due to the following reasons:
Due to aging, personal tastes, desires, lifestyle changes, or societal ideals, some women feel they no longer need or want breast implants.
Complications with Implants
Visible rippling of the implant edges or the formation of hardened scar tissue (capsular contracture) are other common reasons patients desire to remove their implants altogether rather than undergo the process of revision surgery.
Extra weight gain or loss over the years can cause the breasts to look bigger or heavier than the initially desired aesthetics. For patients affected by excessive breast size changes due to weight fluctuation after breast augmentation, explant surgery can provide a more natural breast shape while relieving painful back pain due to extra weight in the chest.
If you're unhappy with your current breast implants but don't necessarily want to remove them, breast revision surgery is another option that will allow you to change or update your implants to better match your wishes and lifestyle. We can also discuss the option of other breast procedures to help address stretched skin and improve the appearance of your breasts once your implants have been removed, such as breast lift surgery.
What Is Involved in a Seattle Breast Implant Removal Procedure?
Our surgeons carefully customize every breast implant removal procedure to meet their patients' anatomical needs and concerns. The procedure is generally performed under general anesthesia in our accredited surgical facility. The amount of time required to complete this procedure varies, depending on whether the implant capsule needs to be removed, the timing of the implant removal, the presence of scar tissue, and other factors as determined by Dr. Baxter or Dr. Brown.
Should I Have a Breast Implant Removal with a Breast Lift?
Most women having breast implant removal will benefit from a breast lift to achieve youthful fullness and position. This may be done at the same time or planned to be done at a later stage, depending on the degree of expected sagging after implant removal and other factors, such as whether capsule tissue is removed (capsulectomy.)
Breast lift (mastopexy) aims to correct any breast sagging, or ptosis, that may occur after removing a breast implant, restoring the shape of the breasts.
What to Expect During Breast Implant Removal Recovery?
Recovery from breast implant removal surgery depends on several factors, such as whether a capsulectomy was performed and whether a breast lift was included. Immediately after your procedure, you may feel some discomfort, tenderness, swelling, and bruising, which should resolve as you heal. You'll be fitted with a post-surgical bra that must be worn at all times after the procedure to provide support and stabilize the position of the breasts. After about two to three weeks, we may encourage you to wear a regular fitted bra to help shape your new breasts.
Patents can usually return to non-strenuous work within one to two weeks. If the implants were under the muscle with the dual plane technique, they may have to be re-attached, which will lengthen recovery time. All vigorous exercise and activities should be avoided for at least four to six weeks. Our surgeons will monitor your progress in follow-up appointments, ensuring you receive your desired results and actively avoid complications.
Meet Our Board-Certified Plastic Surgeons
Discover personalized and transformative aesthetics with our expert plastic surgeons, who combine artistry and scientific aptitude to make a difference. PHASE Plastic Surgery and Longevity Institute offers a personalized and collaborative approach, state-of-the-art care, and an on-site, accredited ambulatory surgery facility.  Schedule a consultation today and embark on a journey towards natural beauty and personal enhancement!
Why Choose PHASE Plastic Surgery for Your Breast Implant Removal Surgery?
At PHASE Plastic Surgery, we make every consultation with patients a collaborative conversation, making recommendations that we believe will help them achieve their ideal goals while ensuring that the patient makes every decision. During your consultation, our surgeons will spend as much time as you need discussing your procedural options and explaining how he plans to address your most pressing concerns.
As a trained artist with an aptitude for science, Dr. Baxter brings a unique approach to each procedure. Viewing each patient with artist's eyes and finding proportions that complement his patient's figure helps Dr. Baxter create pleasing, attractive aesthetics. He prioritizes his patients by never making them feel rushed, spending as much time as they need discussing their options, and finding the best surgical or non-surgical solutions. Our mission is to help each patient leave our office excited and prepared for the natural beauty of the next phase of their life.
Schedule Your Breast Implant Removal Surgery at PHASE Plastic Surgery
Our surgeons are highly skilled at breast implant removal surgery and customize each optimal treatment plan according to the needs of their patients. If you're ready to schedule your consultation, please contact our Seattle office to book an appointment or speak with our patient care team member.