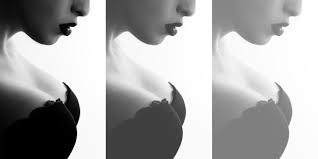 Over the past 17 years I have been working on the idea of an internal bra, and now that the idea is taking hold there seems to be some confusion about what it actually is. The purpose of a bra is to enhance the shape of the breast and add support that is lacking. In order to place this support within the breast, something has to be added; otherwise it is just a traditional breast lift. 
Breasts that need lifting have sagged because the skin and ligaments that support the breast have thinned, stretched, and weakened, which is why all versions of breast lifting lose fullness in the upper pole over time; they rely on weakened tissue.
Part of the misperception about internal bras relates to the patient who has implants that have dropped out of position and require a procedure to move them back up. Often this is done by suturing the scar capsule that forms around breast implants, a procedure called a capsulorrhaphy. But that is not an internal bra because it relies on tissue that has already shown that it is too weak for adequate support, just as in the case of breast lifts. A true internal bra is like an external bra but on the inside.
It all started with Alloderm, the first Acelleular Dermal Matrix (ADM) to be used. I began using it in revisions of breast reconstruction cases, where implant coverage and support was often lacking. It proved to be very useful, and I ended publishing a series of cases including proof that it integrated and transformed into living tissue. (Later I biopsied Alloderm 12 years after implantation, and found that it was completely intact and still providing support.) This proof-of-concept helped usher in a transformation in the field of breast reconstruction and revision breast surgery with breast implants and ADM's. But a problem remained: What about the patient without implants? Could ADM's be used as an internal bra for breast lifts?
The internal bra concept for breast lifts is different than in the implant patient, because the material is placed under the skin and wraps around the breast. I experimented with ADM materials for this but they have significant issues, not the least of which is cost. The large pieces needed to be meshed so they could expand, which was problematic, and even with expansion the expense was prohibitive for the cosmetic surgery patient.
So the search continued. The next candidate was Seri scaffold, a woven mesh made of purified silk. It was originally developed as a tendon replacement, and studies showed that it had excellent biocompatibility, transforming into living tissue over time. As an "off the shelf" product, it was much more affordable than ADM's and we did a series of clinical trials with it. Although it performed well as an internal bra for breast lifts and in most cases of breast implant cases, problems with Seri eventually became apparent. In a small number implant cases, it would not integrate, and break down causing inflammation. The manufacturer (Allergan) eventually dropped it and bought Lifecell, the company that makes Alloderm!
Now I believe we have an ideal material for the internal bra, called Galaflex mesh. Gala is made from a naturally occurring molecule called P4HB, and has actually been on the market for hernia repairs under a different name for years. With well over a million patients implanted with P4HB mesh, it has a superb safety record. I participated in the clinical trials for Galaflex with breast lifts, and our results are very encouraging. Most important, it is proving to provide the long-term support that breast lifts without an internal bra cannot. That is the true definition of the internal bra.