People often ask "how long does a facelift last?" and the answer depends on a lot of factors. A facelift can "set back the clock" but doesn't stop the effects of time, and the things that led to the need for a facelift in the first place don't stop. Cumulative sun damage, hormonal changes due to menopause, and just getting older cause thinning of the skin, slower collagen regeneration, and loosening of the tissues under the skin. These are manifest by less elastic skin, loss of facial fat, and other changes in appearance.
So the key to maximizing the result of a facelift is not to pull things tighter (which doesn't work and looks unnatural), but to improve the quality and health of the skin and connective tissues that support the skin. Here is my list of what works best:
Prescription skin care with retinoids (retinol, tretinoin) and anti-aging ingredients such as resveratrol. Sunscreen is also important in order to limit continuing damage.
Ultherapy. This is a technology that uses microfocused ultrasound for nonsurgical skin lifting by stimulating new collagen production. It is most often used for patients who have some signs of aging but not enough for a facelift (usually in their 40's – mid 50's.) It can also be used to improve skin tone after a facelift, and a treatment once a year or so is all that is needed. There is no downtime or anesthesia requirement.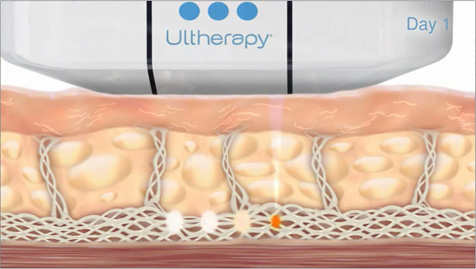 IPL (Intense Pulsed Light). Similar to a laser, IPL addresses problems such as pigment irregularities and small blood vessels in the skin. These are signs of sun damage, and treating them with IPL can improve both appearance and skin tone.
Injectables such as Botox and Voluma. Wrinkles due to hyperactive muscles of expression are best treated with Botox, and treating them regularly helps minimize the potential for them to become "etched" into the skin. This is typically in the upper face. Fillers such as Juvederm and Voluma help maintain volume and minimize deeper furrows.
Ultimately, a facelift disguises the effects of aging so maintenance treatments that target the aging process itself will help to maintain a natural appearance.