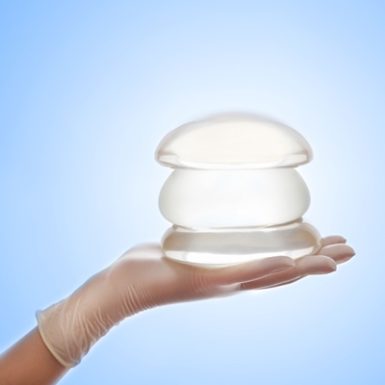 Breast augmentation has held the top spot as the most popular cosmetic surgery procedure for several years, with around 300,000 each year. Implant options, manufacturing standards, and surgical techniques have continued to improve. Different degrees of silicone gel cohesiveness are available, the Ideal saline implant is back on the market, and the implant makers all offer better warranties. This is good news of course, but it creates a small problem when trying to make comparisons. If you want to know the 10-year risk of implant rupture for example, the only data you have are
from implants made more than a decade ago, which is probably not a reliable indicator of the performance of implants made today. So how do the different types of implants stack up? It isn't as easy as it would seem to compare them, but numbers from their FDA applications are at least a start.
| | | | | |
| --- | --- | --- | --- | --- |
| | Allergan gel | Sientra gel | Mentor gel | Ideal saline |
| DEFLATION/RUPTURE 8 yr | 7.4% | 7.2% | 13.6% | 2.1% |
| CAPSULAR CONTRACTURE | 16.2% 7 yr | 11.2% 8 yr | 10.9% 8 yr | 6.6% 8 yr |
| FDA APPROVAL | Age 22+ | Age 22+ | Age 22+ | Age 18+ |
| MONITORING FOR RUPTURE | MRI | MRI | MRI | VISUAL |
| LIFETIME REPLACEMENT | YES | YES | YES | YES |
| 10yr CAP CON WARRANTY | YES | YES | YES | YES |
How long do breast implants last?
It used to be said that on average, breast implants last about 10 years, though no one seems to know exactly where that came from. Considering that all implant makers have an automatic lifetime warranty providing a new implant in the case of rupture, they must be counting on most of them lasting a very long time. Nevertheless, we are required to inform patients that they are not to be considered lifetime devices.
So for these reasons and more, view these comparisons with a grain of salt. Capsular contracture for example may have more to do with the surgeon and the patient than the implants themselves; in my practice it is closer to 2% than to the percentages you see in the charts.